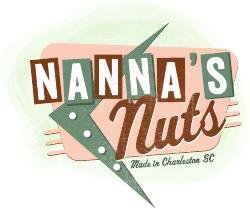 About Nanna and Her Nuts
Our Nanna was the matriarch that led 4 generations of kids, grand kids, great grandkids, great- great grandkids, nieces, nephews and cousins.  She motivated, scolded, loved and supported a crazy family brood with her no nonsense attitude.
On the flip side, she was a hardworking, successful businesswoman that dressed in the height of fashion 24 hours a day.
Nanna always made Spiced Pecans for family gatherings or cards with her girlfriends.   Our goal is to share with you a treat that is backed by her style, love of family and ballsy approach to life.
Contact Us

To reach us,  just drop us an email at sales@nannasnuts.com