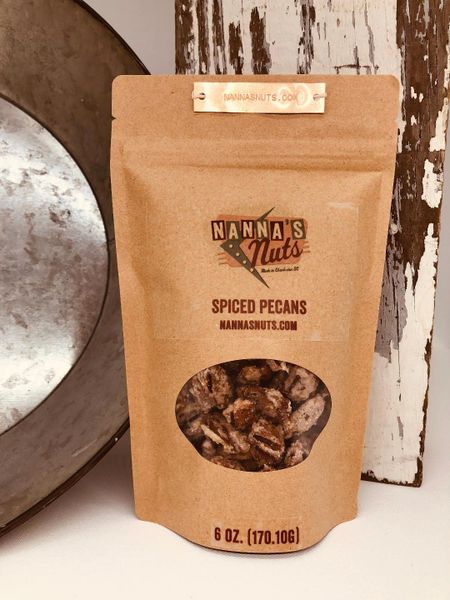 The Spiced Pecans are the all-time original Nanna's Nuts that began the journey of providing trend setting people a handmade nuts.
Nanna always had them around, especially when the girls were coming over to play cards.  These babies are sweet and crunchy with a touch of cinnamon and salt.  6 oz. of delicious family history
Best paired with a nice malty Porter.  Our recommendation- Holy City Pluff Mud Porter.  Those boys know how to brew beer.
Ingredients: Pecans, Sugar, Water, Vanilla, Cinnamon and Salt.

Gluten Free, Vegan