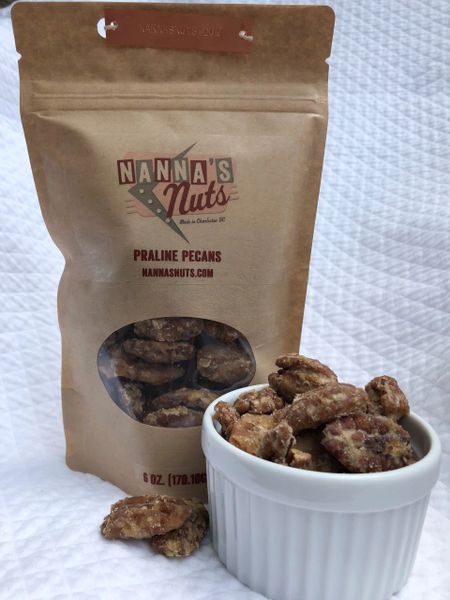 Southerners like things sweet- like their tea and their women.  These little treats are no exception.  They are made with brown sugar, real cream and real butter which give them a decadent, creamy flavor.  6 oz of dessert
Best served with a nice dry red wine. 
Ingredients: Pecans, Sugar, Cream, Butter (Cream and Natural Flavorings), Vanilla, and Salt.
Gluten Free